You may also be looking for the fan fiction story Ashes to Ashes, written by Darkangel.
"
One always recognizes family.
"
 

— Divia
When a headless corpse is found in the beer fridge at the Raven and the missing head is left in a box for LaCroix, the police have a lot of questions that he refuses to answer. His daughter Divia, the vampire who brought him across, has escaped from the tomb in Egypt where he imprisoned her, and come to Toronto seeking revenge—not just on LaCroix, but on all who know him, including Urs and Vachon, but most particularly his son, Nick.
Guest Cast
Edit
Detailed Story Recap
Edit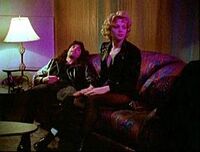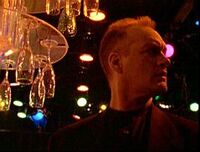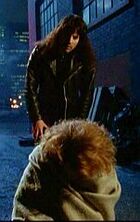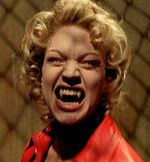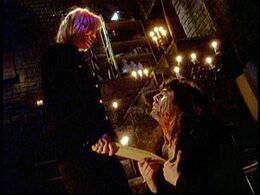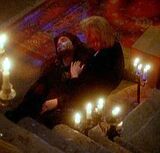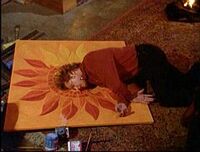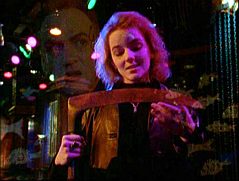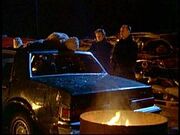 Vampire Lore
Edit
It is possible for at least some vampires to survive being beheaded and then entombed for two millennia.
Fan Fiction
Edit
For stories based upon the events of "Ashes to Ashes", see Category:Ashes to Ashes fan fiction. For stories about Divia, see Category:Divia stories.
Fan Videos
Edit
The following fan videos were inspired by this episode:
LaCroix: I don't recall any of my staff reporting discovering a decapitated corpse in the beer fridge.
Reese: He may not be guilty of this, but he sure as hell is guilty of something.
Divia: In all the centuries I had to think of you and what you might be doing, I never imagined you'd rise to the lofty position of innkeeper.
LaCroix: They say that there is no greater suffering for a parent than to outlive his child. Fortunately there are exceptions.
Behind the Scenes
Edit
The German title for this episode, "Asche zu Asche", is a straight translation of the English one.
"Ashes to Ashes" and the following episode, "Francesca", are the only episodes in Season Three that were filmed out of running order. However, "Ashes to Ashes" had to be shown as the penultimate (rather than the antepenultimate) episode of the series. That is the only order that makes internal sense. Vachon appears in the next episode to be filmed ("Francesca"), but was killed in "Ashes to Ashes".
Continuity
Edit
Canadian Content
Edit
Community content is available under
CC-BY-SA
unless otherwise noted.