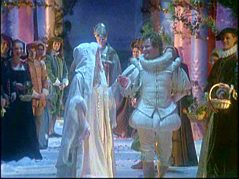 Linz is a city in northern Austria. In 1528, Nicholas de Brabant and his master, LaCroix were both living there.
In Linz, Nick meets and falls in love with Alyssa; and the two are married in the cathedral by the bishop. It is Nick's intention to make their love eternal by bringing his bride across; but he fails to achieve this. Although LaCroix has warned him to be careful, Nick drains Alyssa of blood her beyond her body's ability to turn vampire. Despite his appeal to his master, it is too late for LaCroix to do anything, since Alyssa is dead.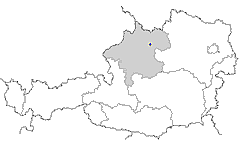 Linz was founded by the Romans, who called it "Lentia". It was a provincial and local government city of the Holy Roman Empire, and an important trading point connecting several major routes. For a short time, it was the most important city in the Empire, where the Habsburg Emperor Friedrich III spent his last years. The astronomer Johannes Kepler spent several years of his life in Linz studying mathematics in the early seventeenth century.
Adapted from the Wikipedia article on Linz.
Community content is available under
CC-BY-SA
unless otherwise noted.