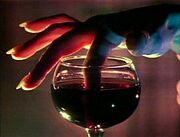 Welcome to our wiki, and thank you for your edit to the User:Robert Treat page! There's a lot to do around here, so I hope you'll stay with us and make many more improvements. Any time you visit, please remember to sign in. It's free, and it will help you keep track of all your edits.
Recent changes is a great first stop, because you can see what other people are editing right this minute, and where you can help.
Questions? You can ask at the Help desk or on the "discussion" page associated with each article, or post a message on my talk page.
Need help? The Community Portal has an outline of the site, and pages to help you learn how to edit.
I'm really happy to have you here, and look forward to working with you.
Dark Hearts Updates to be Reversed
Edit
Hi Robert, I wanted to let you know that I'm about to reverse the changes you made to the Vachon and Urs pairing. This page was set up to discuss relationship dynamics between two characters. The Dark Hearts page was a faction page created to highlight the faction celebrating the pairing. The intent of the two pages is entirely separate at present and all other pages of relationships follow the separation. Would you like to discuss merging pairings with factions pages throughout the site? It's a possibility we hadn't planned on, but with as large as the change might be, we think this should be talked about first before merely changing one and not changing the others. --Kodia 19:34, March 20, 2012 (UTC)
Community content is available under
CC-BY-SA
unless otherwise noted.